Pair Senstroke sensors to the App
Activate Bluetooth. If you have not already done so, a message asking you to activate Bluetooth will appear.
You are now in the "Sensors" section of the application.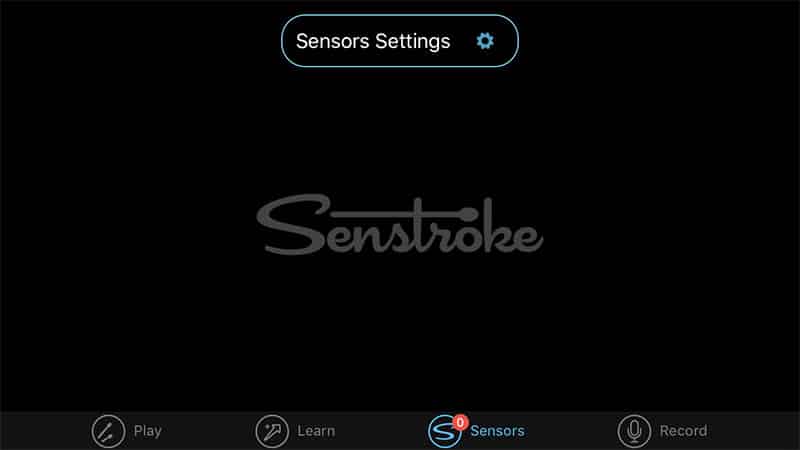 Switch on a Senstroke sensor by pressing the button on the sensor.
The sensor appears on the application screen.
On your smartphone screen, touch the sensor icon that just appeared to connect the sensor to the application.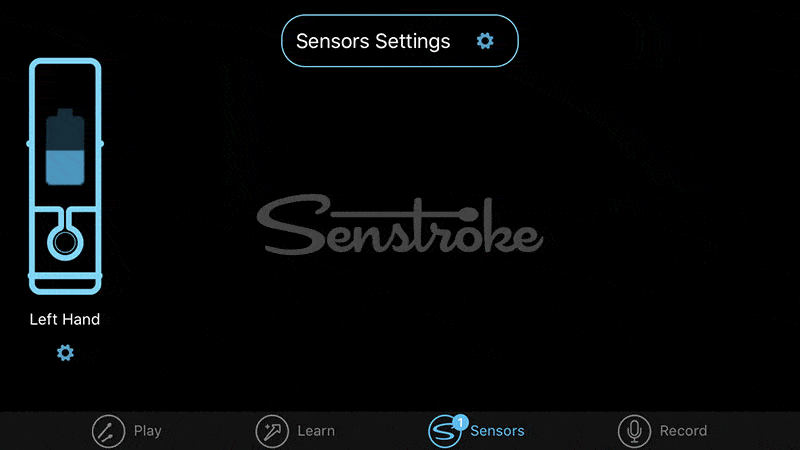 The sensor's LED turns green, and it appears connected in the application.
Repeat the operation for the other sensors.
The sensors pair up automatically in the following order: left hand, right hand, right foot and left foot. You can later change the roles individually.
Note: If the sensors do not appear in the list, make sure they are switched on (blue LED flashing), and/or that the Senstroke smartphone application has the necessary rights (Bluetooth enabled and GPS location enabled for Android).