Here we are, 2021 is coming to an end. Another unusual year, due to the health situation.
In this new life, the artistic world is one of the most affected.
But it's not all bad news: 2021 has seen the resumption of live performances all over the world, artists have adapted and offered new ways to consume music thanks to streaming shows, and many have taken the opportunity to release new content.
Redison is no exception: this year has seen many changes in our daily lives.
So today, let's take a closer look at how our new baby was born: the WeGroove app.
WeGroove : origin of the idea
Our goal has always been to democratize the practice of a musical instrument, namely the drums.
This is our main goal with Senstroke, and soon with Senspad.
So we started to develop a sub-mode in the Senstroke App: the " Learning " mode.
This mode allows you to learn drum rhythms directly in the Senstroke application, especially the rudiments, in order to progress by yourself.
We then decided to extend the functionalities of the learning mode. So much so that the decision was quickly made to make this feature a stand-alone software.
WeGroove's concept
The WeGroove App has a simple concept: allow everyone, musician or not, to have fun on music.
Indeed, WeGroove is not only for drummers: it's also a game.
Just like Guitar Hero, you have to hit the drum elements at the right time to score points.
At the time of writing, more than 120 songs are already available, with 3 difficulties for each.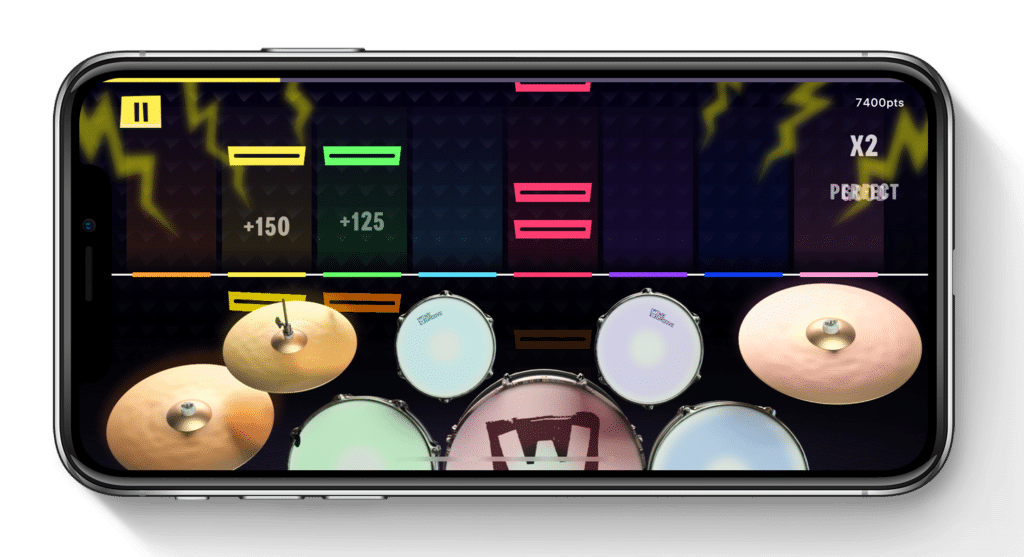 We chose to take a sample of about one minute per song: this allows us to target the emblematic moment of the track, while declining it in 3 versions to better learn the song.
After several months of hard work to create the App, WeGroove is finally released on June 21, 2021, the day of the music festival!
Updates and future of WeGroove
Since June, many updates have been made.
First of all, we decided to release new content all the time: that's why you get 2 new songs per week.
We try to keep a great variety in our catalog: Rock classics (AC/DC, U2, Queen, The Doors), Pop stars (Rihanna, Shakira, One Direction, Billie Eilish, Adele), Rap (Eminem, 50 Cent), Metal, 80's stars, French songs… The list is quite long, and it's still growing!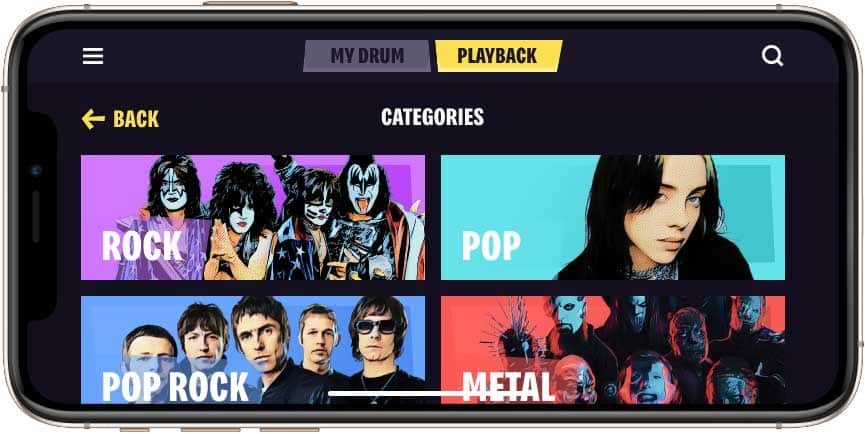 WeGroove is also an interactive Groovers community: you can request songs on our Discord, challenge players from all over the world with our world ranking, discuss music, enjoy exclusive offers…
Shortly after the release of the App, we expanded the possibilities of WeGroove tenfold: it is possible to play it in the classic way, with your fingers, but also by connecting an electronic drum set, Senstroke sensors, or even any USB or Bluetooth MIDI device.
And it doesn't end there!
We keep on improving WeGroove: new songs, new features, and we're preparing some nice surprises for you in 2022!
If you don't have the app yet, you can download WeGroove on the Play Store and on the App Store.
See you on our Redison blog!
In the meantime, have a great holiday season, take care of yourself and your loved ones and don't forget, Keep on Drumming!