Sonne by Rammstein is now available in the WeGroove app.
Appearing on Rammstein's third album, Mutter, Sonne is a timeless anthem from the German band.
Sonne means "sun". However, it seems that the song was originally written as an entrance song for a boxer, Vitali Klitschko.
The countdown at the beginning of Sonne would be a reference to the countdown pronounced before the KO of a boxer.
The latter, sent to the ground, would then see the "sun" in hallucination, victim of the KO.
The song is also known for its video clip.
In the video, the band members become the seven dwarfs, while Snow White suffers from all kinds of excesses, including drug addiction and violence.
Sonne contributes to Rammstein's reputation for live performances.
Indeed, the group is known for its dantesque shows mixing pyrotechnics and advanced scenography.
Sonne is the highlight, with an outburst of flames during the song's performance, the stage becoming an impressive wall of fire.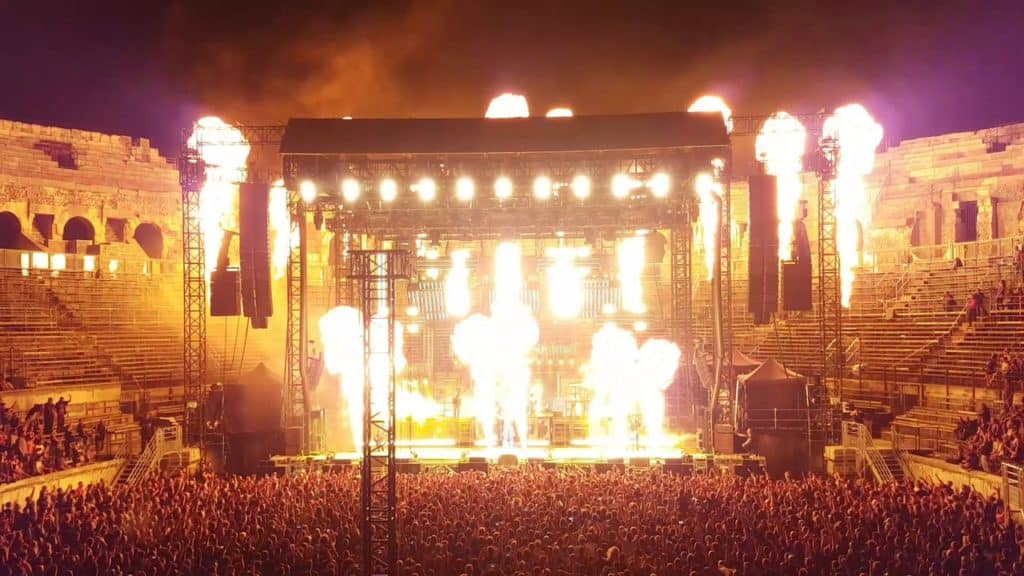 Sonne from Rammstein in WeGroove
Sonne is the fourth Rammstein song to be released on WeGroove, after Deutschland, Mein Herz Brennt and Du Hast.
Christophe Schneider, the drummer of the band, does not deviate from his usual style: simple, efficient and serving the song.
Indeed, the latter is known to have a direct and straightforward play.
No flourishes here, it's all about marking time by using mainly the bass drum, the snare drum and the hi-hat.
Rammstein is therefore a very interesting band when you want to start playing drums!
We hope you'll have fun on this new song.
And, if you haven't already done so, go and download WeGroove on Android and iOS!
See you next week on the Redison blog for the next release on your favorite app.
Until then, don't forget, keep on drumming!
P-A