We had to have one, and here it is: our last blog article… of the year !
To celebrate this year 2019, we offer you a special article "Redison 2019 Retrospective".
Come on, it's time to look back at this year's key memories and events !
Senstroke, a successful year.
We can say it without blushing: Today, Senstroke is a success and a great pride for Redison.
The product has been in your hands for more than a year now, and the least we can say is that your satisfaction is there !
You are, today, almost 5000 followers on Facebook, and more than 6000 followers on Instagram.
This is without taking into account the number of subscribers to our Newsletter, or our followers on Twitter and YouTube, or even people on our Redison forum !
Answering your questions, listening to your ideas for improvement, sharing Redison news: it is a real pleasure to interact with you every day.
On behalf of the entire Redison team, thank you !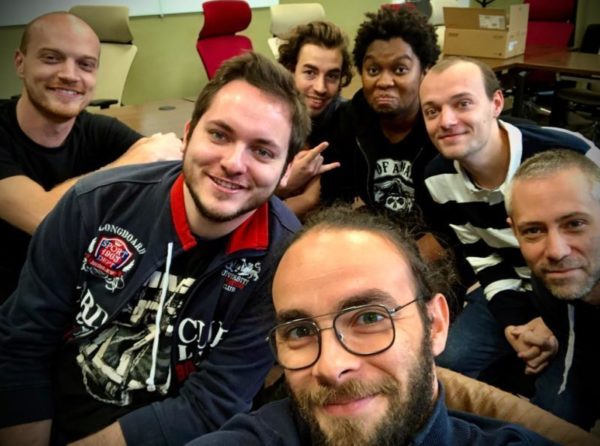 Senstroke updates…
2019 was punctuated by regular updates of the sensors and the Senstroke application.
For example, the beginner mode first appeared in March.
No need to configure your kit every time you use the sensors: it is now possible to play with a pre-configured drum kit directly by connecting the sensors.
To this, we have also added the possibility to register directly in the application, to save a custom kit, and many other features presented in detail in this blog article.
Another novelty for Senstroke, and certainly one of the most important : the Windows app release. It is now possible to play directly with Senstroke sensors on any computer, once the Windows application has been downloaded.
… and a new product, Senspad !
2019 also saw the birth of a new product at Redison, the Senspad.
Having been the object of a successful Kickstarter, the Senspad is the first connected, portable and fully wireless drum kit.
Senspad aims to bring about a real change in the way people approach drums.
It is an innovative solution for playing to create a complete drum kit using high-tech pads.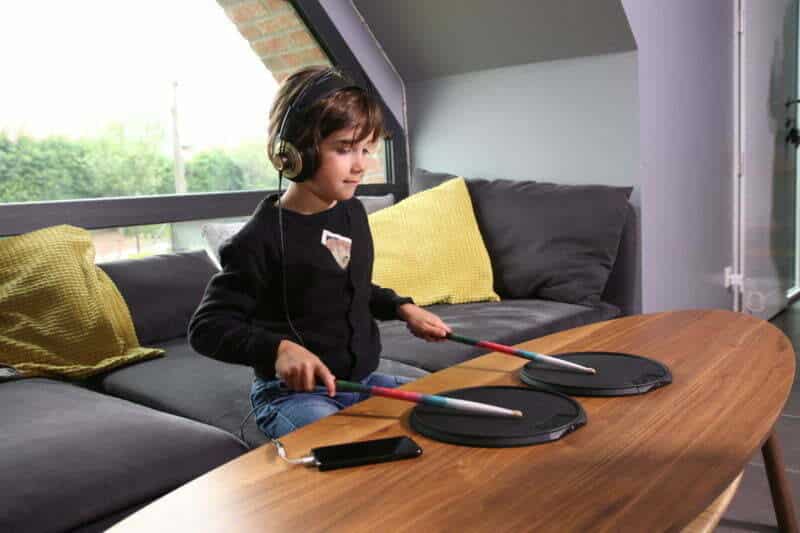 If you would like to learn more about Senspad, please feel free to visit our dedicated website !
Redison in demonstration around the world
During the year 2019, we had the opportunity to travel and we met some wonderful people !
In March, we were hosted at the "South by Southwest" show in Austin, Texas, followed by the IFA show in Berlin in September.
Then we launched the Redison Tour which, at the time I write these lines, is almost finished.
We were able to do demonstrations in different stores in France, and being able to meet some of you was a real pleasure !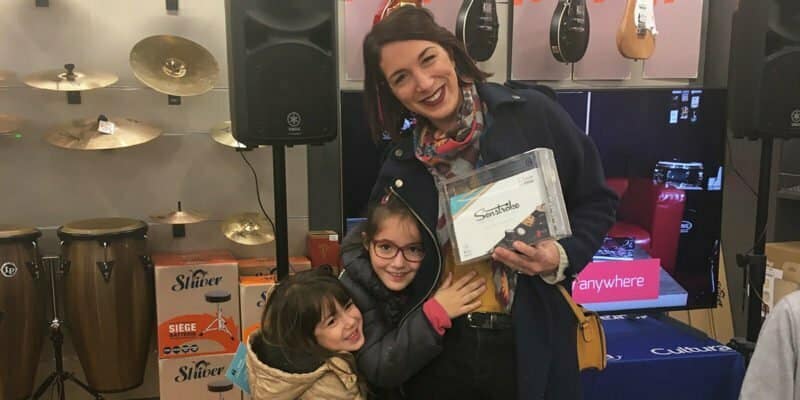 2020 will start very strongly for the Senstroke demonstrations: we will be present at the CES in Las Vegas and at the NAMM in Los Angeles during the month of January.
It will be a new experience and a unique opportunity to start our conquest of the United States !
Senstroke in video
These last months of 2019 were also an opportunity for us to work on Redison YouTube channel.
Indeed, you were able to discover the first drum lessons with Marvin Morelle, but also, our first cover entirely made with Senstroke sensors.
Obviously, 2020 will see the continuation of these videos coming soon ! If you have ideas for songs that we could play with Senstroke, leave us a comment after this article !
Conclusion
It is now time for us to take a few days off, enjoy the holidays, in order to come back very strongly in 2020.
We thank you again for your continued support, and hope you will be blessed (withSenstroke!) at Christmas.
Until then, keep on drumming, and see you next year !