If you follow our social networks, you know that our great WeGroove contest is now launched!
How to participate? What are the prizes to win? All the answers to your questions in this blog post.
The WeGroove Giveaway
To participate to the WeGroove giveaway, you just have to :
1 – Download WeGroove on the Play Store or on the App Store
2 – Create an account in the app
3 – Play a song of your choice
In the end, nothing could be easier: just play WeGroove!
Once you have created an account and played a song, your participation is validated.
The contest is open to everyone: drummers, professionals, amateurs… Even if you've never played drums in your life, all you have to do is play a song.
You can then leave a review on the Play Store or the App Store, depending on your smartphone, to multiply your chances of winning.
The prizes
We've decided to go all out: for this WeGroove contest, there are more than $5000 of prizes to win!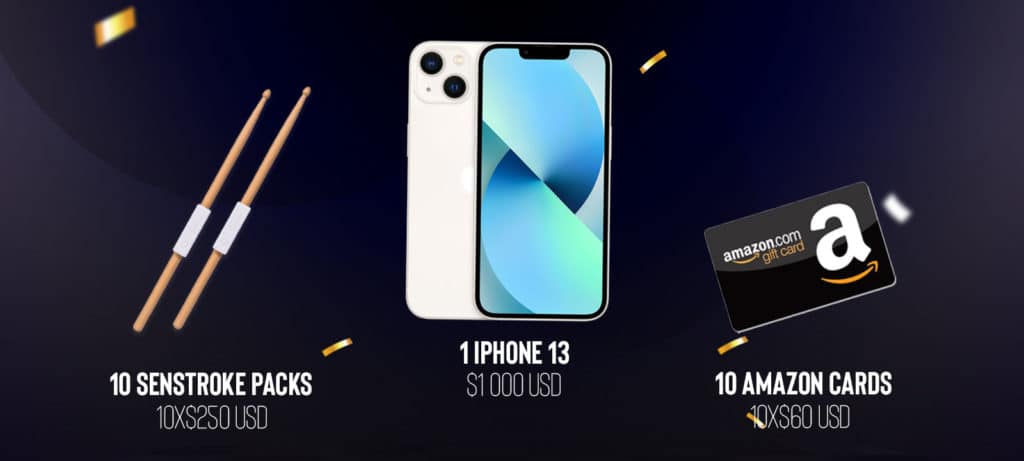 A random draw will be held on April 19, 2022 to select the winners.
So take a chance, and don't forget, until then , keep on drumming!
P-A